Greetings! We're excited to announce the beta release of Netduino Deploy for Windows and Mac.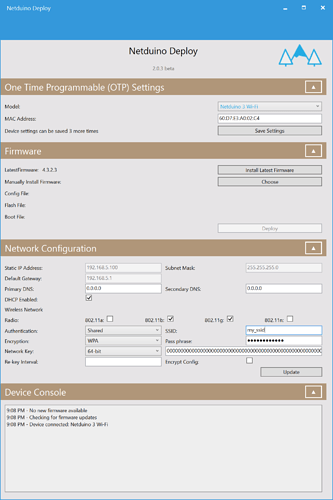 The latest release, v2.0.3-beta, is available on the Downloads page under "Firmware Updater and Configuration Tool".
Known Issues:
Plug/Unplug Notifications still don't work - Your device has to be in DFU bootloader mode (hold down button and plug in to USB), before the app launches. It doesn't properly detect plugging in and unplugging.
Bootloader driver update for WinUSB is required.
Please let us know if you run into any other issues.