Hi there. I'm totally new to netduino plus. I've purchased this board and after following instructions and installing required development environments including:
Visual Studio Express 2010
NETMF SDK 4.2
Netduino SDK 4.2.2.0 32 bit or 64 bit
I get this error message:
Cannot deploy the base assembly 'mscorlib',or any of his satellite assemblies,to device -USB :NetduinoPlus twice. Assembly 'mscorlib' on the device has version 4.1.2821.0, while the program is trying to deploy version 4.2.0.0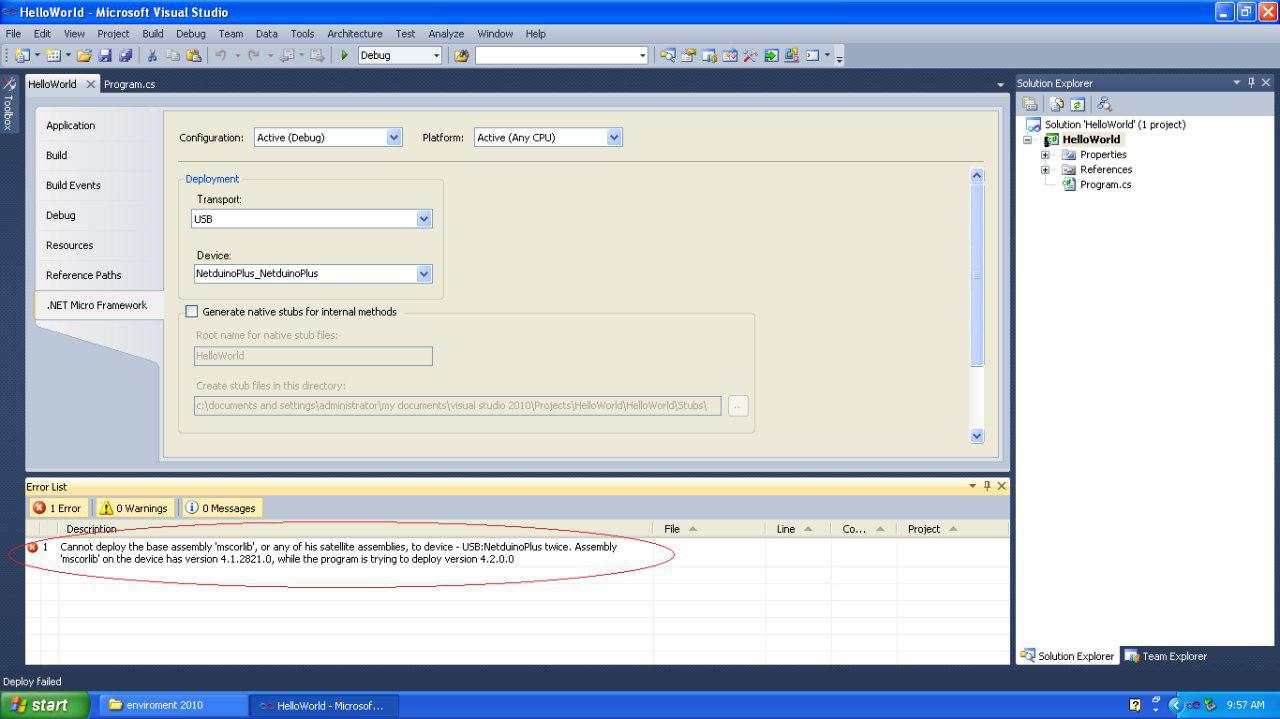 What can I do for it?