I have finally looked at my Meadow (received about a year ago). Looking at this page:
http://developer.wildernesslabs.co/Meadow/Getting_Started/Deploying_Meadow/DFU/
step 3 instructs me to download Meadow OS, CLI and network binaries.
The download page offers the following versions: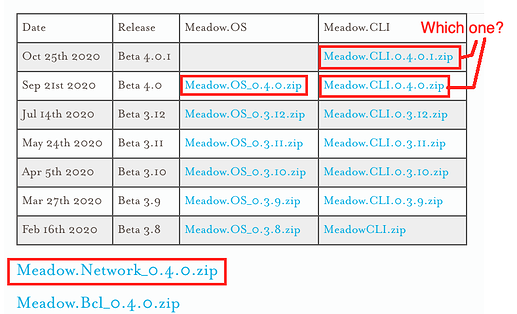 When I unzip Meadow.OS_0.4.0.zip it seems to already include a Meadow.CLI folder. Should I replace that with the Meadow.CLI.0.4.0.1.zip contents? I think the timestamps on all three sets of CLI files (those included in the OS and the two CLI zip files) are all different.
Thanks,
Chuck