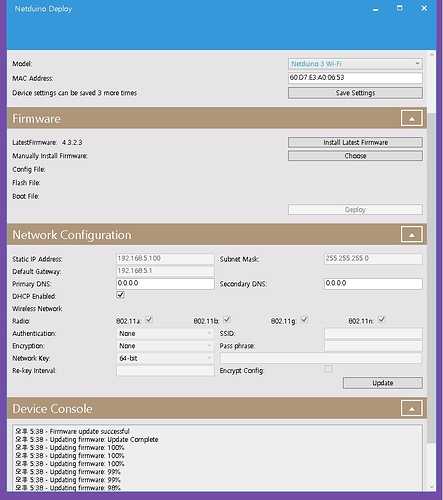 Hi There.
I bought a Wi-Fi version of Netduino 3.
I was going to set up Wi-Fi, but the network setup part is locked like a screen shot.
My PC has VS2015, VS2017, and I'm using Windows 10.
I looked at the other post but couldn't find the answer.
How can I solve that?
Please Reply me