Hi everyone,
I just got around to assembling the meadow board, so excited to try it out!. I have gotten as far as flashing the 3.1 OS update.
However I am having trouble with VS (I am using VS 2019 Enterprise). I installed the Meadow extension with no trouble and can launch the small Meadow window. It shows the correct COM port but the Download and Flash buttons seem to do nothing. I used the dfu-utils in conjunction with the zadig application to get the 3.1 OS update installed.
I can start a new Meadow Application, but after this when I try the next step of the wizard I get this weird error message and not too much else happens.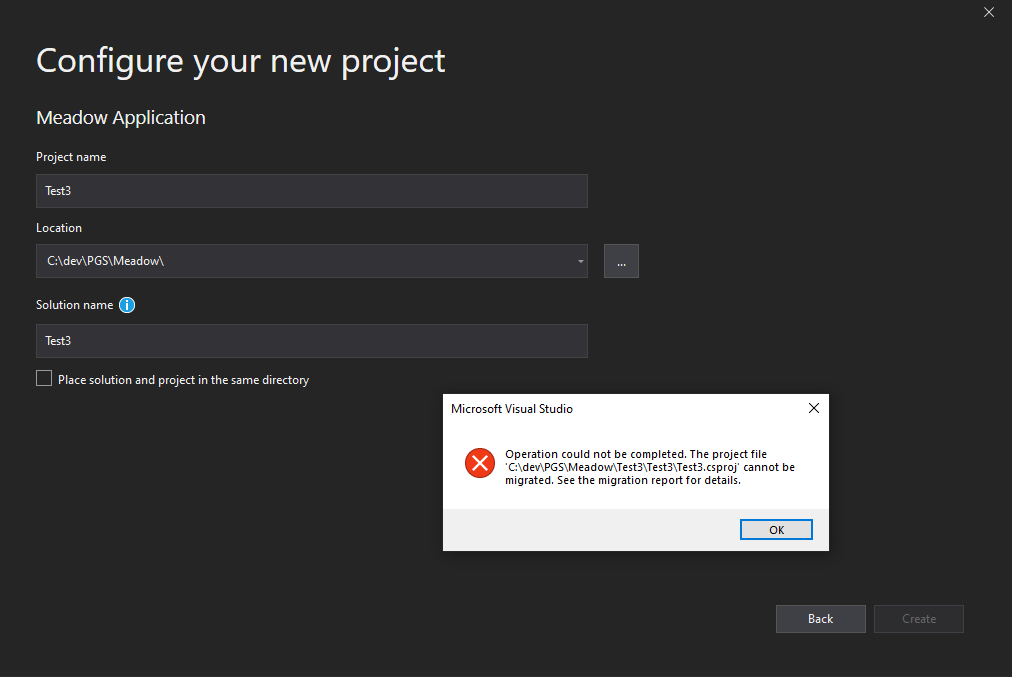 I have the correct SDK and targeting pack installed. Any other ideas what could be wrong?
Thanks
Neil