Hey folks, we've got a beta of the mac deploy application that now does network configuration!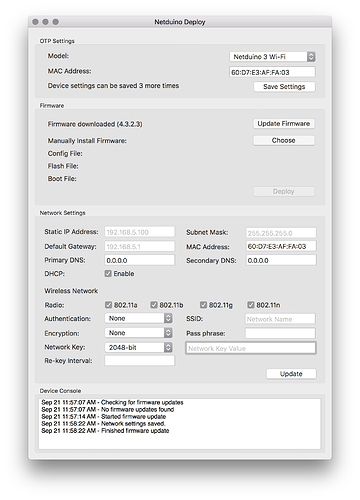 You can download it from here. Let us know if you run into any issues.
Known Issues:
Plug/Unplug Notifications don't work - Your device has to be in DFU bootloader mode (hold down button and plug in to USB), before the app launches. It doesn't properly detect plugging in and unplugging.