Hi,
Today I received my first Meadow as part of the Hack Kit. I followed the instructions on the Getting Started page but the Meadow Device Explorer says that it can't find the Device when I try to flash it. I know it is in boot mode because it doesn't create a comm device but instead I can see the bootloader device. But, as you can see: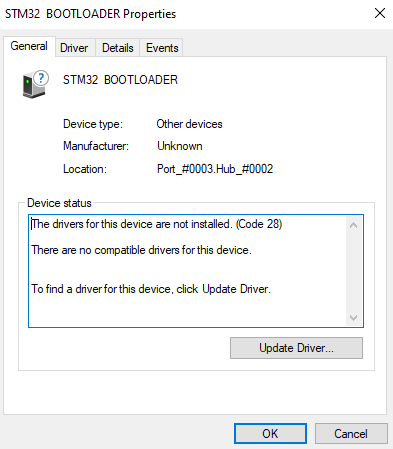 It can't find the drivers. I have tried to reinstall the nuget package but still no drivers.
Here is the extension version: 0.12.4
Does anyone have the drivers so I can manually load them?
thanks,
Ben